PRESIDENT'S MESSAGE
Contents List
President's Message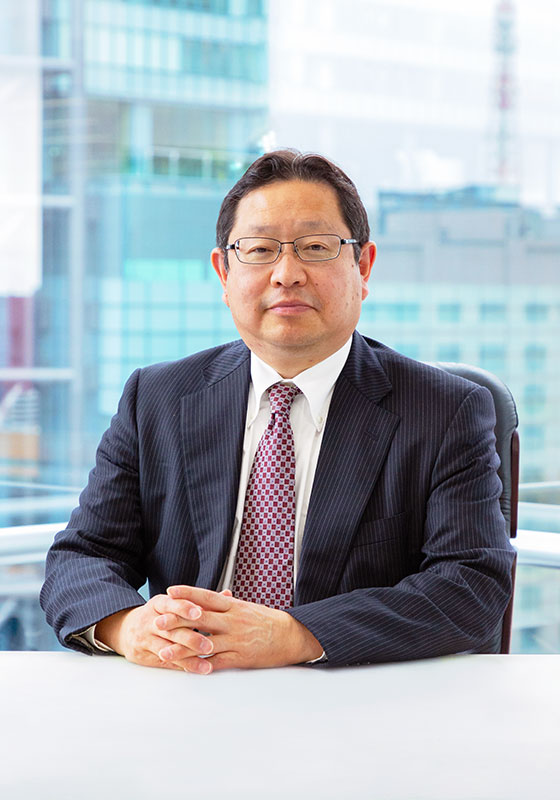 Representative Director and President
Ken Tsutsui
Synergy with the ENEOS Group rooted in our petrochemical experience. Creating new value and enriching the environment and society.
Welcome to the ENEOS Materials Trading website.
In April 2022, we became part of the ENEOS Group together with ENEOS Materials Corporation.
Since our establishment in 1961, we have been engaged in the petrochemical industry as the trading company of a chemical manufacturer, and have built solid relationships with worldwide customers through our cultivated product knowledge, procurement capabilities, and logistics functions.
As part of the ENEOS Group, we believe that we can actively incorporate new products, market information, and sales functions, and provide solutions to our business partners more effectively than ever.
We hope you will look forward to our new challenges and value, and we look forward to your continued patronage.