ABOUT US
Contents List
About Us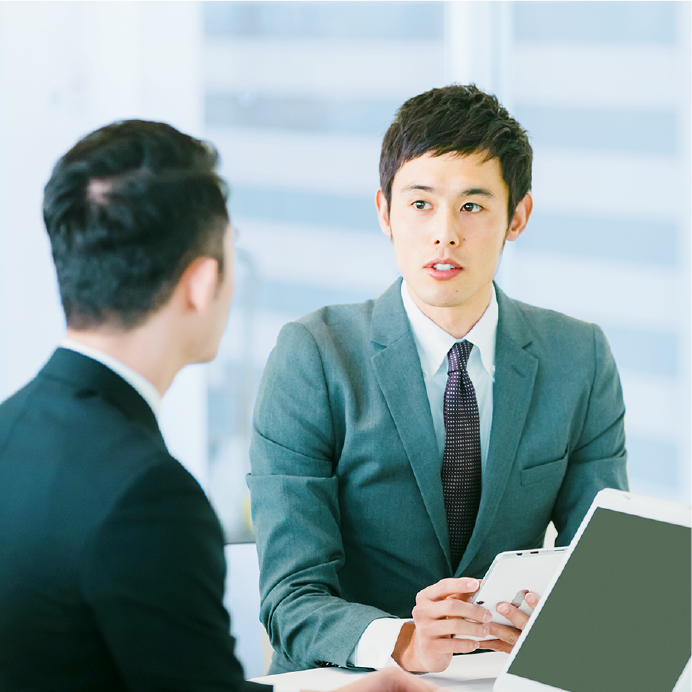 We are a trading company that creates new value by harnessing our experience and the synergy of the ENEOS Group
By incorporating the synergy of the ENEOS Group to its 60 years of experience as a chemical trading company, ENEOS Material Trading will accelerate the creation of new value.
In addition to procuring valuable materials from around the world by exploiting professional insights grounded in years of experience, overseas sites, human networks, extensive networks, and other various assets we have accumulated over the years, we also create new value by sometimes directly manufacturing the products that customers need. We offer the right solutions tailored to our customers' individual needsthrough a value chain encompassing production, sales, and after-sales services.
As we do so, we place great stock in the power of our people to see things from the customer's point of view and to conceive ideas that can maximize the use of our assets.Every employee is encouraged to thoroughly analyze the challenges faced by our customersand to boldly endeavor to find the optimal solutions. This is because it is only when we push ourselves that way that we are able to move people's hearts—and move the world. As we nurture all our team members to be doers who can think on their own feet, we strive to move the world and enrich people's lives.